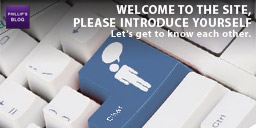 Hello and Welcome to the site.
We are a friendly bunch here and welcome new players and visitors with open arms.
Many sites have a forum thread for new visitors (and old) to introduce themselves and make the leap from viewer to commenter – this is that thread.
You can tell us as little or as much about yourself as you want.
Stuff like how long you have been playing FPS games, how long you have been visiting the site, favourite games etc etc.
You don't even need to be a registered member to comment on this, or any other post!
Also remember, that every comment with a link has to be approved by me, please don't try to bypass that control.
Thanks to Ade for suggesting the idea.
So, with that out of the way, it's over to you….