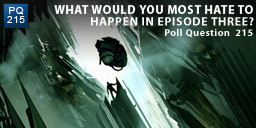 Loosely inspired by this SteamPowered thread, this poll allows you to enter three answers.
To be honest, I only checked the first post of that thread and haven't had time to read the replies.
Anyway, please vote and also comment if you feel strongly enough or there isn't something listed.
The Poll