The third and final challenge in the Hammer Cup 2022 kicks off now with another brand new Ville theme!
EscapeVille was also a never-used idea back in the original Hammer Cup days. DiamondDogsVille was kind of along the same line but it's definitely one of the lesser-known challenges from back in the day. I'm happy to have Map Labs bring back these unused themes for their challenges!
This challenge is a Test Tube, so it only runs for 10 days. Get mapping!
Bonus maps (which can't win but are judged and scored) are accepted for 4 days after the normal due date. Note that bonus map entries are not eligible for The Hammer Cup prizes!
Theme Details
Simple: the player must escape something, using force, wits, stealth – anything!
Here's the official announcement (click for full version):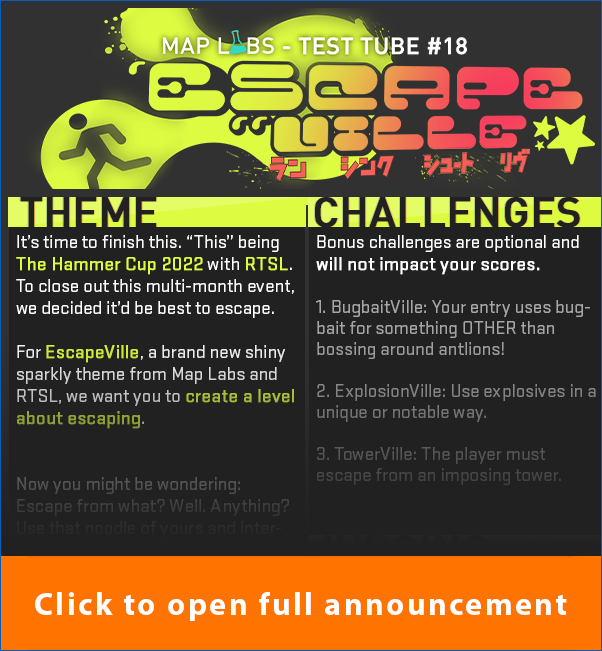 And if you're not already there, join the Map Labs Discord for good discussion & a great mapping community.
Deadline
The deadline for submission is Monday 23rd May 2022. Bonus maps are accepted for another 4 days after that.
Submission Details
Submit maps using the Submission Form.