The Hammer Cup is back! In mini form!
I'm pleased to announce The Hammer Cup 2022 in collaboration with Map Labs! Of course, RTSL and Map Labs have partnered on a couple of Ville challenges in the last few years – but this is the all-new (mini) Hammer Cup!
Overview
Three consecutive Map Labs challenges make up The Hammer Cup 2022 – one each in February, March, and April. Note that the first and third are Test Tubes (shorter challenges of 1-2 weeks). The themes and details for each challenge will be announced on the start date as usual – and dates are subject to change.
Winners & Prizes
Entrants will receive points for each challenge they enter – each of the challenges will be judged and scored as usual for all the Map Labs challenges. At the end of the event, the best 2 scores from each entrant will be totaled, and the 3 entrants with the top total scores will win the grand prizes listed below. Note that this means you don't have to enter all 3 challenges, since only your best 2 will contribute toward the combined event score. Note that bonus map entries are not eligible for The Hammer Cup prizes!
Full details of all the points can be found on The Hammer Cup 2022 Scores Spreadsheet.
A

Gordon Freeman collectible figure

– 1:6 scale from Mondo
2X

Half-Life 2: Raising the Bar

books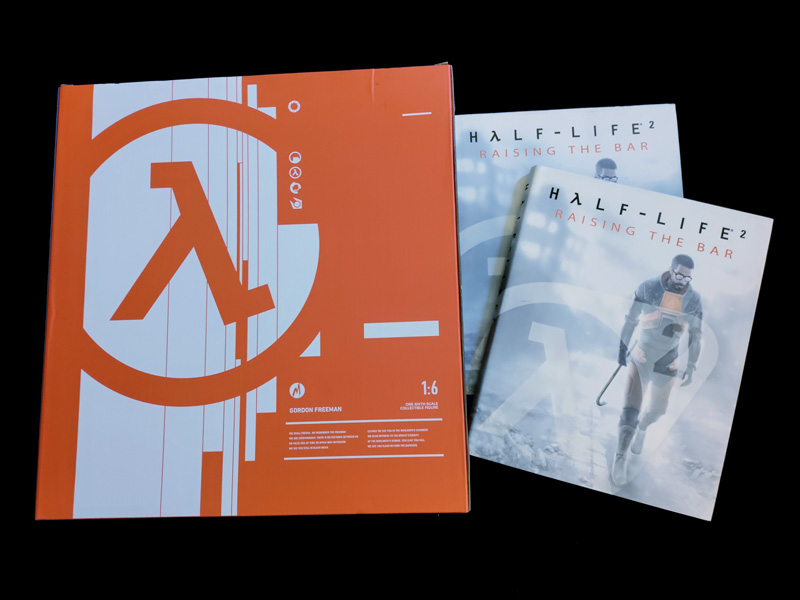 The overall top scorer will be able to choose their prize from the above list.
In addition, I will give away other prizes to mappers who enter at least 2 of the Hammer Cup challenges. These entrants will be randomly selected from everyone who enters at least 2, regardless of score (barring disqualified entries and bonus maps).
Half-Life 2: Raising the Bar

book
Valve Presents:

The Sacrifice and Other Steam-Powered Stories

book

Gordon Freeman figure

from NECA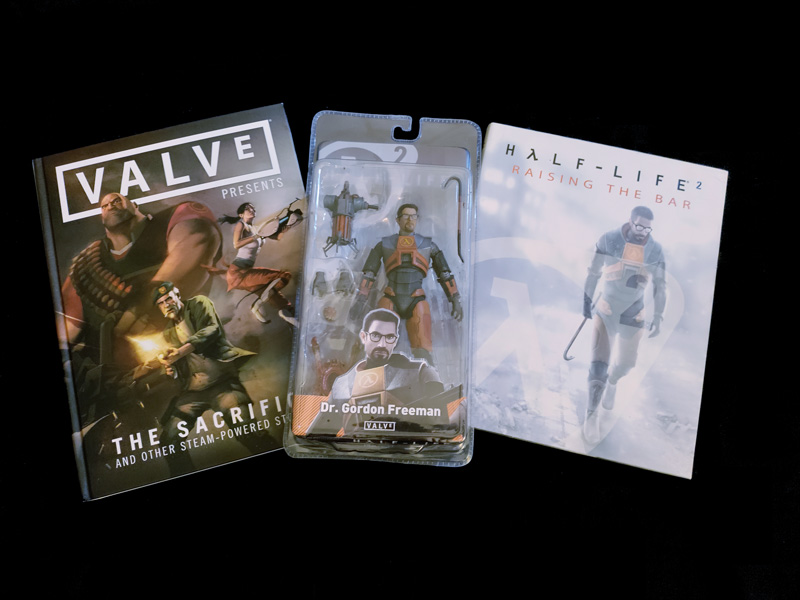 Summary
Over the years we've run a whopping 66 mapping challenges here, and another 5 in partnership with Map Labs. Some of the very best maps were from the Hammer Cups, run 2016 to 2018 (named the Lambda Cup in 2018 to distinguish it from the challenges for Black Mesa that year). I'm glad it's back, even in mini form. To see some of the history of the Hammer Cup challenges, check out the links below – or better yet, go play all the mods!
We haven't run a Cup event since 2018 – but we're happy to bring back the Hammer Cup with Map Labs! As always, check out their Discord server and Twitter to get the latest info on the challenges and to join a big community of Source mappers!