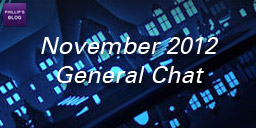 So, here we are. It's getting much colder where I live, so I don't feel so guilty sitting in front of the computer at weekends.
Check out this HorrorGami, it's pretty cool. I suggested he try some video game characters.
This post is used to chat about anything and everything, except maps and mods posted on the site, which should have their discussion on the respective post.