The Hammer Cup 2022 kicks off now with another brand new Ville theme!
DeceptionVille was another never-used idea back in the original Hammer Cup days. I'm happy to start The Hammer Cup 2022 with this theme and partner with the Map Labs crew yet again, so let's see what you mappers can do with it!
This challenge is a Test Tube, so it only runs for 10 days. Get mapping!
Bonus maps (which can't win but are judged and scored) are accepted for 4 days after the normal due date. Note that bonus map entries are not eligible for The Hammer Cup prizes!
Theme Details
Simple: something in the map isn't what it seems. Clever deceptions encouraged.
Here's the official announcement (click for full version):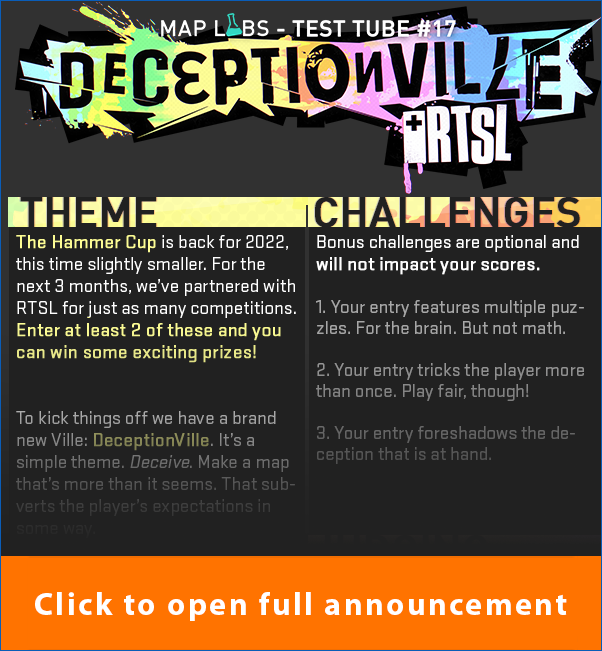 And if you're not already there, join the Map Labs Discord for good discussion & a great mapping community.
Deadline
The deadline for submission is Sunday 20th February 2022. Bonus maps are accepted for another 4 days after that.
Submission Details
Submit maps using the Submission Form.