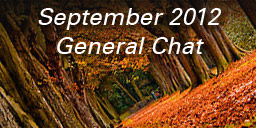 I should have pre-posted this post before my holiday – sorry about that.
Anyway, please use this post to discuss anything on your mind.
This month you are not allowed to talk about Paris Syndrome.
Just in case you were wondering, I will be posting something about Black Mesa Source, even if I won't have the download link available immediately.