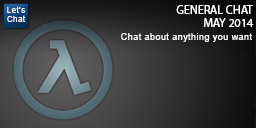 May! Yes, May! Can you believe it's May already?
It's starting to get warming and the days are definitely longer – at least where I live.
Can't wait for Summer, can you?
Please use this post to talk about about anything you want to – except maps and mods, which should be done of the specific post, assuming there is one.