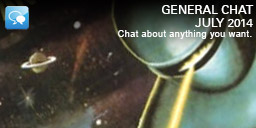 Welcome to July!
Got any money left from the Steam sale? I didn't buy anything, although I might get Metro: Last Light via the HumbleBundle store today.
Anyway, let's hope we have a fine modding July and look out for quite a few posts from me this month.
This Month's Half-Life Video
Starting this month, I have decided to add at least one Half-Life related video. This month, it's two. Be sure to add links to some you like.
Top 10 Things You Didn't Know About Half Life

I Didn't Know These Could Happen (Half-Life 2)

This Month's Sci-Fi Movie
From June, I started to use a poster from a classic Sci-Fi move as the background for the post image. This month it is from The Day the Earth Stood Still (1951) and I can tell you I spent ages remembering the phrase Klaatu barada nikto – just in case. Oh, and there was some actor called Hugh Marlowe, so I figured I was kinda connected to the film. BTW, don't bother with the remake – stick to the original.
Here is the poster: