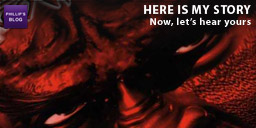 I believe I have indirectly mentioned how I got into gaming in a number of other articles here on PP, but I thought it might be nice if I heard how you did.
To do that it only seemed fair that I share first. So, with that in mind, here is my story….
I have to admit to being pretty bad about remembering facts and other important stuff, so don't take anything as 100% sure, in fact, if this were a court of law, I probably wouldn't say anything.
I have probably forgotten stuff, but I am sure the important parts will be here.
To start right at the beginning, I remember playing Pong while still at school and on a school trip to geology trip to Weymouth one of the other boys showing us how good he was at Space Invaders. I specifically remember him "jumping out" from behind the protection to shoot and then "jumping back in again". I was amazed.
Well, after that I am sure I played a few games in arcades etc, but the only one I really enjoyed as Defender, although like all video games, I was never very good at it. Partly because I enjoyed shooting the people (Perhaps I invited person shooters!) which then changed the game into a different configuration and partly because back then you had to pay every time you played and just like now (how times don't change!) I didn't have much spare cash.
Anyway, things plod along until Sonic, the Hedgehog comes out on the Sega Mega Drive and I spent many hours playing that. I even got hold of a Sega Game Gear to play the damn thing.
Up until this point I would have been described as a casual gamer. Sure, I had fun playing them but I certainly had beaten any of them, or at least I don't remember doing it. That all changed when I played Deflektor on the Atari ST or Commodore 64, I can't remember which. Now the reason this game changed things is because it's the first game I stayed up all night playing AND, perhaps more importantly it was the first one I remember finishing.
Of course, everybody stays up all night playing games but back then, when people heard I did that, they literally stared at me opened mouthed and asked if I were crazy. Those who have played it, might understand, why I was so excited when I heard about the Thermal Discouragement Beams in Portal 2. Seriously, somebody needs to make 100 levels of that shit and turn it into a mod. No Portals, No Weatley, No GLaDOS, nothing except 3 dimensional Deflektor!
Anyway, back to the story.
Even though I said it changed my gaming, I have to admit not remembering any games from then until I bought some computer magazine, which could have been a dedicated games one or just a general one. It had some demos on the CD.
The first one I tried was Star Trek: The Next Generation: Klingon Honor Guard and let me just say that my FPS SP gaming life nearly died on the exit of that little shuttle. All I remember about it, was this shuttle at the start of the game and the doors open and I had to get out. Of course, waiting for me were a bunch of enemies. Well, I don't remember the details but for the next hour i tried as hard as I could to kill them them and get out of the damn shuttle. I sit him typing in shame by saying that I didn't manage it.
Either on the same disc or another one just like it, was a demo of Unreal Tournament and that was, as the Fresh Prince of Bel Air likes to say, how my life got flipped, turned upside down. The intro was amazing and I can still recall the music and fly through. So, it goes without saying that this was a LOT easier to play than that stupid Klingon game.
I didn't really have the concept of online gaming, but I knew that maps could be downloaded from the Internet and boy, did I do that. I had, yes had, so many CDs full of these downloads I must have been crazy. I particularly enjoyed the Assault game type. I remember having a South African friend over to my flat and we used to take it in turns to play. He loved defending and I loved assaulting, so we did that.
It was around this time I started building websites, but that's another story for another day.
Being a collector by nature, I found out about Unreal, which of course, came first but was new to me. How I loved playing with the lights off and working my way through the two games and all the mods. (BTW, UnrealSP.org was the place to get the mods from and is still going, albeit with somebody else at the helm – keep up the good work guys!)
Now it was during this time that I heard about Half-Life. I knew it was an SP shooter like Unreal and it had some mods and even sequel games. I specifically remember being in PC World (which is a UK retailer) and looking over the aisle at the orange and blue HL and BS boxes.
It was like an angel and demon on each shoulder.
Go have a look, there's no harm
Don't you dare. Unreal is the best game ever. Don't waste your time
Listen to yourself. It's just a game for goodness sake
To be honest, I didn't want to lose that feeling I had for Unreal. I didn't want to get into another cycle of playing the games obsessively and then spending all my time looking for mods (If only I had listened to the demon – sorry buddy!).
Well, obviously, I did buy them and things really did change.
I never really became part of the community until much later, actually, with no disrespect to the Unreal community, but I felt it a little cliquey, I found the HL community much more friendly.
So where are we now. Well, obviously I run PP in my spare time and I play as many maps and mods as possible, but I have to be honest that I enjoy being a webmaster as much as I do playing the games.
I still occasionally play other games but I have become so ingrained into HL/Source that all other games feel weird. I get a lot of people telling me I should play other games and it is true but it's hard for me to break out of that conditioning.
I can't wait for EP3 and BMS, which I really hope invigorates the HL SP modding community.
So, there you have it. Written in one go, from beginning to end and posted immediately. I hope you enjoyed it and please, please, please, take a moment to post your journey into the wonderful world of video gaming.