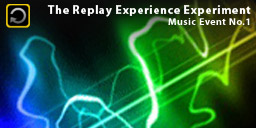 This competition received two entries. I admit, I was hoping for more, but maybe next time.
Below are the two entries.
You can either save to your computer with a right click, or if you have a compatible browser just left click and they will play.
Brian's HEV Theme James's HEV Theme
The Winner
I chose James's theme as the winner as I felt it was a little more atmospheric and foreboding. But that's just my opinion.
Thanks to both Brian and James for entering.
Your turn to choose
Original Post
I'm pleased to announce another TREE competition.
This time it's music related.
I would like you to create a replacement piece of music for the HEV theme from Half-Life 1.
Here it is:

It must be exactly the same length, so it can be replaced in-game.
If you have any questions, please don't hesitate to ask.
Prize
One entry will receive one $10 dollar game via Steam, so make sure you have a Steam account!
Closing Date
The closing date for entries is
10:00AM GMT Monday 13th August 2012
To Enter
Please send an email with your entry as an attachment. MP3s only please.