Half-Life 2 has a lot of props, from benches in the train station to Chinese take-out boxes. As a mapper, you become familiar with them over time and develop a mental index of the different models, names, sizes and your own practices for how and when you use them.
One thing I've noticed is that some of the textures on these props are based on real world brands. Sometimes Valve altered them, such as the detergent bottles of "606" (instead of Formula 409), but some escaped that treatment or may have been left intentionally. Because we can zoom so closely to the props in Hammer Editor, we can view some of these details that are difficult to see in-game.
Let's take a look at some of them!
Car Battery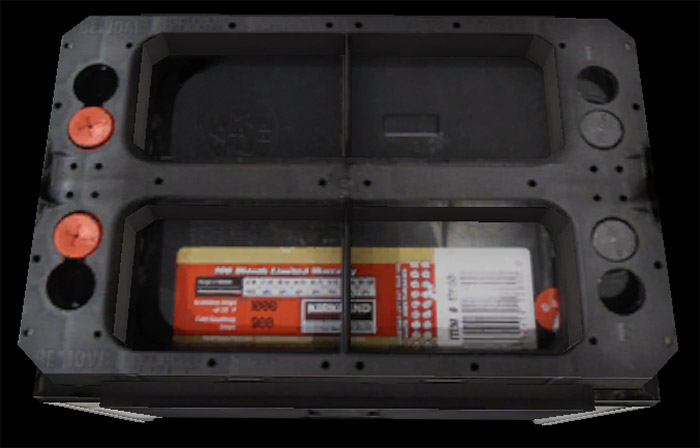 I believe this is the first one I noticed. The sticker on this battery is taken from a Kirkland Signature battery, with part of the brand name clearly visible. Kirkland Signature is the house brand of Costco, a popular wholesale retailer in the U.S. It's a store where you can buy bulk quantities of goods for a lower price than if they were sold individually. It used to be headquartered in Kirkland, Washington, which is the origin of the name. Kirkland happens to be a stone's throw from Bellevue, Washington, where Valve is located. Costco used to use the "Item #" on the side at the checkout counter, manned by two people, with one clerk shouting the number and the other entering it into the register. At some point, this was replaced with generic UPC codes.
Lab Stereo System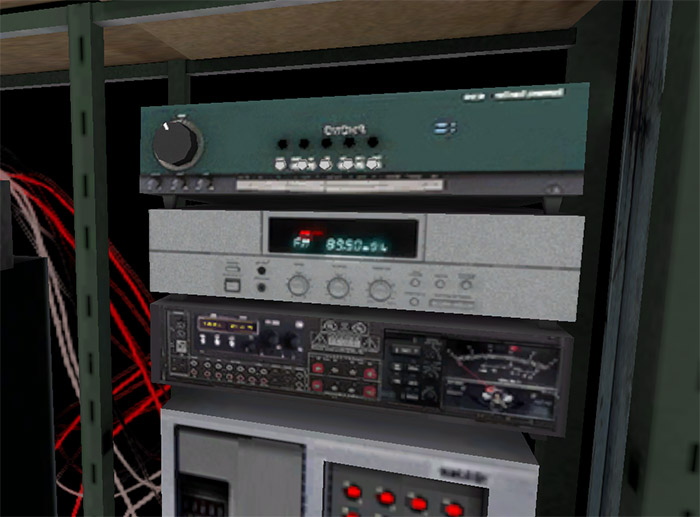 This prop, found in Kleiner's lab, has a radio tuned to FM 89.50. KNHC, also known as C89.5 FM, is a Top 40 dance music station that has the noteworthy distinction of being run entirely by students at Nathan Hale High School in Seattle, Washington as part of a radio production elective. The radio station can be heard in a small radius around Puget Sound, but also streams live to the Internet. As a result of its unusual status, the station operates with no commercial interruptions. This choice of station may be a coincidence, or perhaps someone at Valve was a fan.
Paper Bag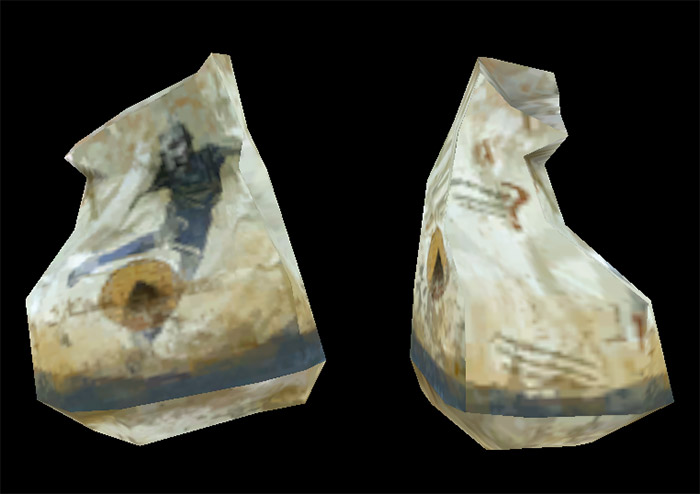 This paper bag is based on a McDonald's bag from the early 2000s, which featured athletes, possibly to coincide with the 2004 Summer Olympics, of which McDonald's was a sponsor. This styling was used for a while. I remember having a large plastic cup with a skater on the side. The large question mark on the side is what gave it away for me, because it was accompanied with "How are we doing?" and a phone number back in the day.
Garbage Dumpster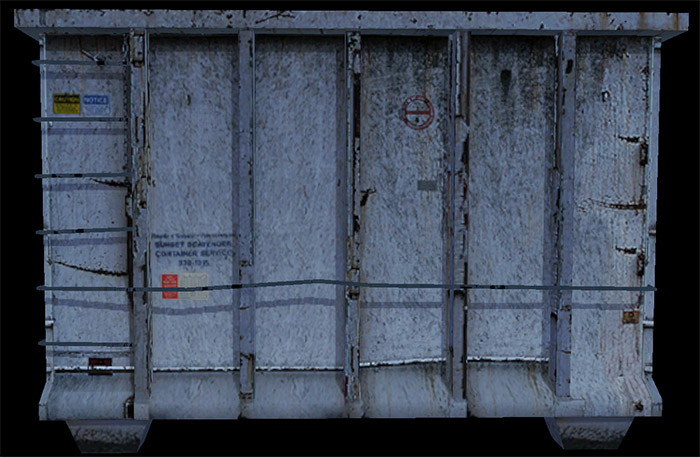 The large dumpster prop has a faint label on the side that reads "Sunset Scavenger Container Service." Despite sounding like something from Fallout: New Vegas, Sunset Scavenger is a waste management company that operates in the San Francisco area. At some point, they changed their name to Recology and now focus on recycling.
How About You?
I hope you enjoyed this look at hidden references in props. This is by no means an exhaustive list. How about you? Have you ever seen cheeky real-world references, accidental or intentional in Half-Life? Why not share them with the rest of us in the comments section?