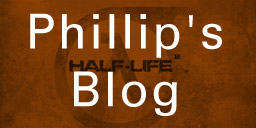 I've played, or should I say, started to play, a few 3rd person shooters. Splinter Cell Demo (I think), Metal Gear Solid (Again, I think. That's the the Snake guy, right?) and maybe a few others, but I hated them. Seriously, I really disliked them.
Dark Sector looks like it could tempt me to try again. Whilst I doubt I will ever lose my love of FPS games it did get me thinking about whether there was a game that made people switch from one genre to another. I know I am very unusual in that I only play one genre and most people play a few but maybe there are others who only play one genre.
There's no real point to this post except to ask "Has a game ever made you switch top another genre?" If so, which one?