A brand new Ville theme! Did you ever think you'd see the day?
AscentVille was a never-used idea back in the Hammer Cup days. Finally, it gets to see the light as the first challenge in the Map Labs Atom Week, starting now!
This challenge only runs 24 hours – maps are due 10pm Central U.S. Time tomorrow – Monday, March 15th. Get mapping!
Bonus maps (which can't win but are judged and scored) are accepted until 3 days after the end of Atom Week (March 24th).
Theme Details
Simple: make a map about climbing or ascending! This was an old idea for a full Hammer Cup Ville challenge years ago, but of course never came to pass. I'm glad it can live on in a Map Labs Atom.
Here's the official announcement (click for full version):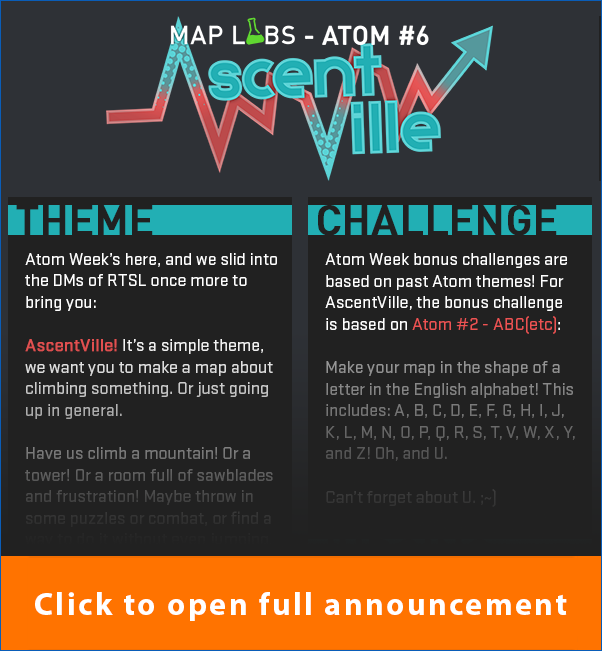 And if you're not already there, join the Map Labs Discord for good discussion & a great mapping community.
Deadline
The deadline for submission is Monday 15th March 2021.
Submission Details
Submit maps using the Submission Form.