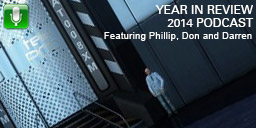 Myself, Don and Darren discuss the releases from 2014.
We also get side-tracked on a few issues and we also discuss a few games we played in 2014.
Listen to the Podcast
Loading…
Save the file
Year in Review 2014 Podcast: 1 Hour 53 minutes – 103MB
Right click the button above to save the podcast your computer.
Please note: Left clicking will not save the file.