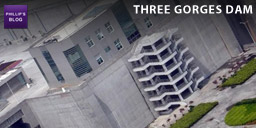 I found these images of the dam on some website and then starting searching for more.
The whole project is incredible and would make a perfect location for a game.
There are so many various locations that could be included, underwater sections, open air vistas, engine rooms etc etc. Anyway, enough effusing, here are the images and links.
Resources:
Gallery