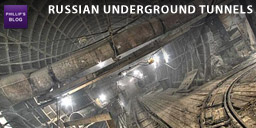 Here is another collection of images that I think would make either a great level or at least provide inspiration for one.
These images come from Russia. To my knowledge they are not part of the normal underground system.
Any extra information about them would be appricated. If you know of similar types settings please contact me.
Gallery