Hey, you didn't really think we'd never have another Ville challenge, right? Geez Louise!
Chris & Toki (the Map Labs folks) have really stepped up, filling the void that RTSL left once we started to wind things down late last year. This is the third "full" Map Labs Challenge – though they've run a couple of Test Tube (smaller) challenges in the vein of the Experimental Mapping Challenges here. Most of them are available right here on RTSL, and all are on the Map Labs ModDB page.
I'm happy to partner up with Map Labs for this challenge. May they keep the cool Half-Life challenges going! Perhaps there will be more crossovers like this in the distant future…
The Map Labs Discord just opened up for business. Head there to keep up with Map Labs, find out about new challenges, and maybe volunteer as a beta tester!
Theme Details
Just like in the original RunThinkShootLiveVille, mappers must create a map linking 4 distinct sections:
Section 1: RUN
Section 2: THINK
Section 3: SHOOT
Section 4: LIVE
They're pretty self-explanatory, but we'll let the official announcement fill in the details (click for full version):
Note the optional Bonus Challenges, just to add some spice to the maps.
Deadline
The deadline for submission was Monday 8th April 2019
Prize
Map Labs typically doesn't have prizes for the challenges, other than special roles on the Discord server for placing in the top 3. But I happened to have a spare copy of Raising the Bar in decent shape kicking around, so I'm offering it up to the winner.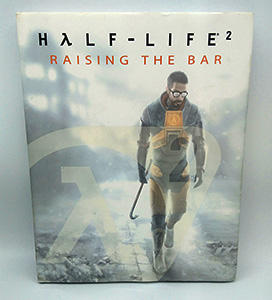 Submission Details
Note that the maps are NOT submitted to RTSL for this challenge. Instead, use the Submission Form.
The Usual Advice
Don't get overly ambitious. Controlling your map's scope is key! If you can't build it in a few weekends then think smaller.
Something is bound to delay your progress. Leave time for testing, bug fixing, and polishing!
We highly recommend getting your map alpha and beta tested by somebody you trust. Do this early in development if you can.
Good luck, and remember: Finishing Half-Life is just the beginning!