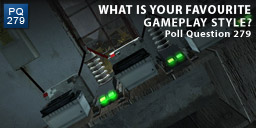 Sometimes it's easy to miss the obvious questions. In fact, I am very surprised I haven't asked this before. If I have then I must have missed it when I looked through the Poll Question List view.
We all know what we like but do we really know what others like?
Of course, a good mod should include aspects of all of the choices but there's no denying we probably prefer one style more than another.
Which one do you prefer?
Time to Vote!