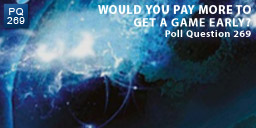 I love reading more than any other entertainment activity. I couldn't imagine not reading.
I have my favourite authors, like everybody, and very occasionally if funds allow I like to buy a hardback book.
That said, with the financial crisis biting pretty hard here in Spain it's a little extravagant when the paper is less than half price. But I don't think I can't wait another 8 months to read to read Alastair Reynold's Blue Remembered Earth. In this case, it's only 3 pounds more expensive in hardback than paperback.
And don't get me started on Iain M. Banks' The Hydrogen Sonata due out in October for 16 Pounds. I doubt I'll be able to wait for a paperback for that.
Now, I consider this extortion. Publishers know that many readers will pay for the hardback version because they want to read the book immediately and I think that is wrong. I should be encouraged to buy the hardback version because the quality is so much better or contains extra material – NOT the story itself, but maybe text about the development of the story etc.
Just like Valve released the Collector's Edition of Half-Life 2. This gave the purchaser something extra AND was released at the same time as the normal version.
So this week's question is this: Would you pay more to get a game early?
In fact, let's take it a little further. Imagine that as each month passed the price dropped. Here's an example.
Half-Life 3 is released 1st January 2013 and costs $60.
on 1st February it costs $55, 1st March $50, 1st April $80 (April Folls! Only $45) and 1st May $40. At this point it stays at $40.
When would you buy it?
Time to Vote!