Same week, another Ville! ElevatorVille 2 starts now!
The original ElevatorVille was a 10-day mapping challenge run way back in 2012. That challenge had some specific rules, but this one is much easier: just make a map that features an elevator!
The second Ville in the Map Labs Atom Week begins right now!
This Atom challenge only runs 48 hours – maps are due 10pm Central U.S. Time on Saturday, March 20th. Go map!
Bonus maps (which can't win but are judged and scored) are accepted until 3 days after the end of Atom Week (March 24th).
Theme Details
Here's the official announcement (click for full version):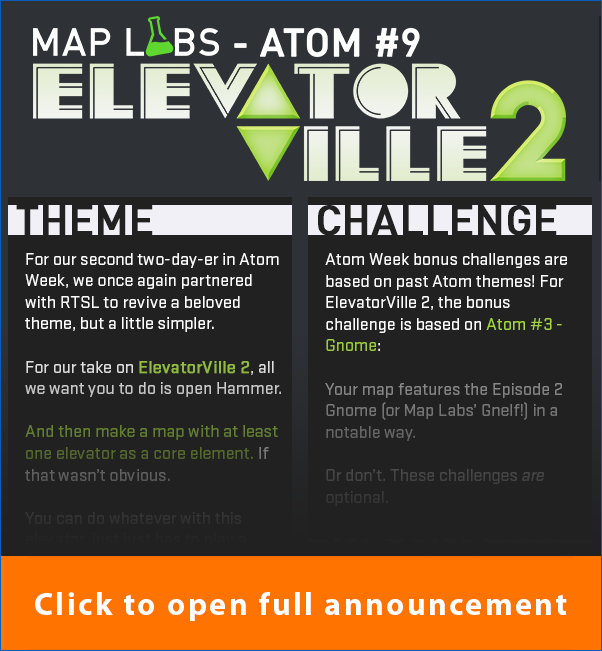 And if you're not already there, join the Map Labs Discord for good discussion & a great mapping community.
Deadline
The deadline for submission is Saturday 20th March 2021.
Submission Details
Submit maps using the Submission Form.