Single player maps and mods are often considered the little brother of multiplayer releases. But not here on RTSL. They take the centre stage and deservedly so in my not-so-humble opinion.
Below you will find the winners of the RTSL Awards 2015 in 6 categories. Congratulations to the winners and commiserations to the non-winners.
This was a great event and will only become bigger next year.
Oh, and talking of winners, have you seen and played the 2015WinnersVille mod? It contains the winners of all the 2015 RTSL Mapping Challenges.
For those interested, the previous three stages can be found here: Stage Three, Stage Two, and Stage One.
Best Source Release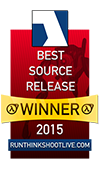 And the winner is Transmissions: Element 120.
This was a close vote, in fact only 1 vote in it!
Transmissions offered new gameplay mechanics along with a dark atmosphere.
Couple that with an out of the blue release and this year's Best Source Release is a worthy winner.
Best GoldSource Release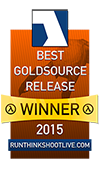 And the winner is Arctic Incident.
It's always nice to play something new from a GoldSource mod and both the finalists provided that.
Arctic Incident offered more in the way of gameplay, but Half-Rats: A Fever Dream offered more in the style, design and setting.
Best Ville Release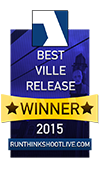 And the winner is RunThinkShootLiveVille.
Not only is this the winner of this category but it also has the winner of the Best Ville Entry.
This was a great collection of maps and a good example of how the right theme can inspire without limiting creations.
Best Ville Entry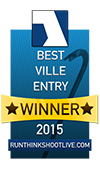 And the winner is Run Think Shoot by Nicole Brauer AKA voec from RunThinkShootLiveVille.
This winner was so clever, abstract yet plausible, with a final battle to remember. For me it was one of the few times that screen text actually worked well.
Best Moment in a Release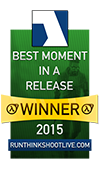 And the winner is Dropping the bridge in Truss from VerticalVilleTwo.
Not only was this visually spectacular but the gameplay was both exciting and challenging.
Such a clever way to make the boss fight part of the theme and in a way that could easily been real.
Of course, it's always hard to take "moments" out of context but this certainly stands out in my mind from this year.
Most Anticipated Release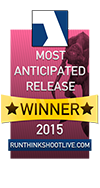 And the winner is The Core.
Was there any doubt? This is probably going to win next year too.
"No, don't talk like that Phillip, by then it will have been released!" Let's hope the mod keeps being updated and it gets released this year.
Final Thoughts
Well, I for one enjoyed the process this year. I feel the new graphics help make it appear more professional and hope the event gets bigger and bigger.
As I mentioned in the previous stages, I promise to keep track of all the categories and even make a pre-vote video.
Thanks to everybody for nominating and voting.