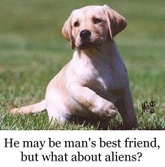 So, there I was, right in the middle of a fire fight and I thought how useful would it be if I could send in a few dogs to give me some breathing space?
A Weapon?
Think of them as another weapon, but with perhaps a little more flexibility. They could be used as guard dogs while you rest, or perhaps placed in strategic places and used as early warning systems.Depending on the game and its objectives they could be used to search for something or someone. Although the primary use would be as a simple weapon.You send them into battle first while perhaps looking for a easy escape. After a while if they are still alive they follow you, unfortunately you may have lost one or two.
Controls?
My first thought is that they would be control via a menu system – select a dog and choose an order – Stay, kill etc. Almost exactly the same as a CTF game. If you had different "Classes" then you would need a different list of possible instructions for each class.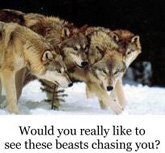 A Price to Pay?
They would also have a cost. You would need to decide if and when to feed them. As with yourself you need "health", well so do they. Perhaps with good coding you could kill a dog for it to become food for the others. It would also be interesting if when their health level runs very low whether they attack you! There could be different "classes" of dog, some bred from wolves (more likely to attack you) others from the domesticated dogs, less likely to attack but perhaps slightly less vicious?
Other types of animals
Of course you wouldn't only have to be dogs that you could use. Wasps are the first things that spring to mind and there may be others.