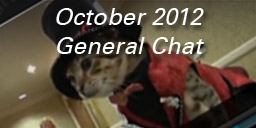 Oh My Gosh! I woke up this morning and though "What happened to the general chat posts?"
As soon as I could, I created this post. So sorry for being 22 days late!
Anyway, this month you are not allowed to talk about Cats wearing costumes!
This post is used to chat about anything and everything, except maps and mods posted on the site, which should have their discussion on the respective post.