I like to take lots of in game movies and screenshots and have spent a lot of time trying different products and thought it might be useful for me to share with you my experiences. It won't be an in-depth look at the different products I tested just a brief overview, a starting point for some discussion. Just be sure to share you experiences with other PlanetPhillip readers via the comments system.
In Game Movies and screenshots
Introduction
For some technical reason to do with where the image is stored you can not use normal screen recorders when playing games, this means you need to look for specialist software. I tried three products; SnagIt, Fraps and GameCam. All came with either a free trial or lite versions. My test was the intro tram movie from Half Life, I needed it for another post and the changes in environments and sound proved to be a good test. To spare you the suspense of reading any further I choose GameCam and actually paid the $24.95 for the full version, a first for me. All apps seems to have an automated system for saving screenshots meaning you can keep pressing the designated key and the shots will be auto numbered and won't overwrite each other.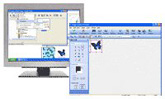 SnagIt
This application did a bunch of other things besides record what's happening whilst playing a game, but ultimately the big problem was having to start recording before starting the game meant I would need to edit the video afterwards. This in it self might not have been a problem except that at the time I didn't want to spend time looking for and testing a video editor. I later found out that it's always a good thing to have anyway!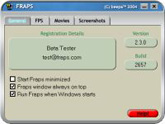 Fraps
Probably the best-known in-game video recorder and very capable, I can't quite put my finger on why I looked elsewhere but I did. Fraps is designed as a generic tool for DirectX and OpenGL games. In its current form Fraps performs many tasks and can best be described as: Benchmarking Software – See how many Frames Per Second (FPS) you are getting in a corner of your screen. Perform custom benchmarks and measure the frame rate between any two points. Save the statistics out to disk and use them for your own reviews and applications. Screen Capture Software – Take a screenshot with the press of a key! There's no need to paste into a paint program every time you want to capture the screen. Your screen captures are also automatically named and time stamped. Real-time Video Capture Software – Have you ever wanted to record video while playing your favourite game? Come join the Machinima revolution! Throw away the VCR, forget about using a DV cam, game recording has never been this easy! Fraps can capture audio and video up to 1024×768 at 30 frames per second!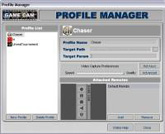 GameCam
And boy am I glad I did! GameCam is fantastic. The best thing for you to do is visit their page and check it out for yourself. The two features that made the difference for me were:
[A] The ability to keep a cache of up to two minutes of action and then press one button to save those two minutes. Often you don't know when something interesting or funny is going to happen and this feature means you will never miss those moments again. This feature is only available in the full registered version.
[B] The ability to record in .wmv format. The quality is good but the size seems a lot smaller.
Conclusion
I have no hesitation in recommending GameCam, but you should try all the products first because one of the other ones may suit you better.
Screensavers
Introduction
This is a little new for me and I got the idea of turning my in-game movies into screensavers after down loading a Doom 3 screensaver. I, for some strange reason, thought it would be game footage, but alas it was just a collection of high quality screenshots rotating. At 12Mb I expected more. And so begin the search for an application to turn movies into screensavers. So far the search has proved almost fruitless. I tested about six products but found the promises very different from the reality. I couldn't find any free software but since I spent the time looking I'll tell you what I did find.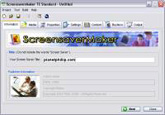 ScreensaverMaker 2.3
This application is good; the only problem is the price! It comes in three versions, Desktop (makes screensavers just for your PC), Standard (Makes screensavers for any PC) and Professional (makes distributable exe screensavers). The prices are Desktop: $29.95, Standard: $59.95 and Professional: $149.95! I suppose if you make and sell screensaver $150 is a small investment but for the average game player who wants to send his friends something cool it's just out of the question. It's available as a trial download but be aware that there is a very intrusive banner across any screensavers you make. I also haven't worked out how to make the image full screen yet.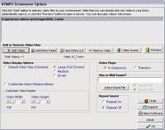 AVI/MPEG Screensaver Creator
This next product has a completely different way of doing things. Instead of making screensavers it is an application that sits in you screensaver selection list and allows you to choose ANY avi or mpg movie as a screensaver. This is NOT what I was looking for but it's a pretty cool idea. It seems to work well but was not what I was looking for.
Conclusion
That's it!! Three hours of searching and testing condensed into a few minutes of reading. I made a post on the GameCam forums suggesting that a screensaver feature be added but I doubt it's easy to do, in the meantime I will keep searching. Unless of course you know of any good apps.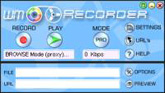 Stream Video Recorders
I fopund this great utiliy that can record streamed movies that uses either Windows Media Player or Real Player. It's priced at $30 but works really well.
Resources: