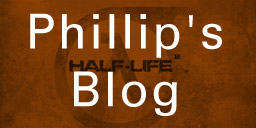 I estimate that 99.99% of readers will disagree with this post, but hey let's at least discuss it! I think "Booth Babes" are bad for the long-term image of the gaming industry.
Normal Male
Before anybody questions my sexuality, which by the way is none of your business, I am a normal red-blooded male. Looking at beautiful women is a nice thing to do BUT exactly what do they represent and how do they help the gaming industry?
Sex Sells
I have enough business experience to know and understand that sex sells. However, is it not confusing to those outside the gaming industry? With one breath we (The industry and community) say that we want to be taken seriously and have a valuable contribution to make to society as a whole, yet with the next breath we are all adolescent teenage boys drooling and fantasizing over scantily clad nubile young women.
Old Fart
There will be those among you who are probably calling me names similar to the title of this paragraph. And you are entitled to do that but if gaming is to be taken seriously we need to shed this juvenile image and encompass all the ages and types of games players. As more and more ladies discover the pleasure and benefits of gaming will we see Booth Hunks? Perhaps they exist already. I have never been lucky enough to visit a games convention, so I don't know.
Supply and Demand
Of course it is simply a case of the publishers and developers giving us (The playing public) what we demand but in that case I demand something less insulting to my (small but valuable) intelligence and something more cerebral.