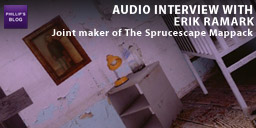 I was lucky enough to sit down and chat with Erik, the joint maker of The Sprucescape Mappack. We chat about its inception and possible sequel.
This interview was conducted within the Citadel.
I mention a previous poll question about Father Grigori and you can view it here: Would you like to play as Father Grigori?
Listen to the interview
Loading…