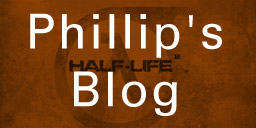 I need to buy a new graphics card and I want to buy a physics card. Probably the same is true for many of you. Well maybe the day will come when you need to buy an A.I. card!
At the time of writing this post I had just posted Poll Question 4 which was related to game A.I., graphics and physics cards. If the graphics and physics need cards why not the A.I.?
Perhaps it's not needed but it will be interesting to see what happens within the next few years. I would definitely want to but one of those. Imagine a system wide control panel that allowed you to control various aspects of the enemy A.I..
Each game would be able to override the settings. But there could be some features you could control. Things like:
Self-preservation
Aggression
Environmental awareness
Team Work
This would be different from the difficulty settings. You could still play on easy but configure the game more to your liking.
Got any other ideas?