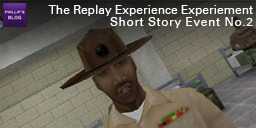 I received 3 entries and have collected them into one PDF file.
I have chosen a winner, but given you the chance to vote too.
Will you agree with me? Who knows until you read them all.
I have announced the winner a little lower in the post, but you can download it without knowing. Then come back here and vote and comment.
Download or view the PDF
TREE: Short Story Event No. 2
Left click to open in your browser, right click to save to your computer
Your chance to vote
And the winner is…
Following Orders by Andy Morris
I really enjoyed this one. It was pretty short and kept me interested all the way through. The subject matter was also perfect, showing what might have been going through some of the Army grunts