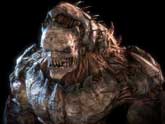 Unreal 3?
The first SP FPS game I really become addicted to was Unreal. I loved it like a puppy. Then after playing hundreds of maps and mods and Return to Na Pali, Unreal 2 was finally released and while the concept art and visual were great I felt no connection with the original. For me the biggest mistake was not continuing the story somehow. So this weeks poll question is
Do you think there will ever be another single player Unreal game?
Unreal Engine 3
I'm not entirely sure why they called the engine the same as the game but that's not too important except when I see a news headline that states "Unreal 3 to be released soon" or words to those effect.
The industry sees rife with sequels and follow-ons. FarCry 2, Dues Ex 3, etc etc. Why not Unreal: The Return?
I wonder if the developers are afraid of the response, both critically and commercially, after the relative flop of Unreal 2. My advice is go back to basics; the prisoner, the environments, the atmosphere and don't worry about introducing radical weapons or gameplay improvements. Give me, and the other players, what we love from the original Unreal as well as monsters like the image above and I'm sure you will have a great game on your hands.
Your Stories
I'd love to hear your story ideas for another Unreal game, so please feel free to post them hear.
The Best Unreal SP Website
Tye best Unreal SP site without doubt is UnrealSP.org. The site focuses on the original Unreal and a team is currently working on an ambitious SP project that will no doubt be excellent. So, if you still love the original and want to be reminded of its pleasures, then visit the site ASAP.
My Files
Even though there's a good chance I will eventually remove the Unreal maps and mods listed on the site I will leave them on the Filecloud server, so if you want maps and mods to play visit: The PlanetPhillip Filecloud Unreal Server.
The Poll