It's been a long time since I posted soemthing in the Reader-to-Reader section of my blog. I have been meaning to post this for a few months, but finally made the time today.
I present to you my collection of Half-Life memorabilia. I don't own that much, partly becasue I can't afford to and partly becasue I don't want too many things like that.
Under each photo is a brief description, and if you have any questions just ask.
I may have a look for some other boxes of the games, might be nice to have the full collections, inclduing all the versions of HL2. I'm pretty sure I have the Half-Life Generations packaging somewhere.
If youa re wondering about the blue back in some of the photos, I keep all the stuff in that, which is a waterproof bag. I am terrified of them getting soaked in a flood (it does happen in my town but it's highly unlikely – I'm just over-protective).
Okay, here are my photos….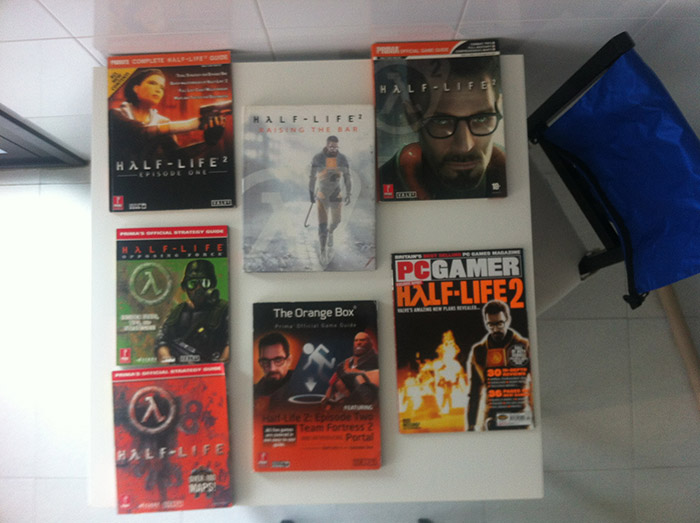 Here is my books collection. It includes a magazine, which was when Half-Life was first announced. I don't think they have ever published a Blue Shift manual, which is a shame. Latyer this year, I might try and get my Opposing Force manual signed by the guys at Gearbox.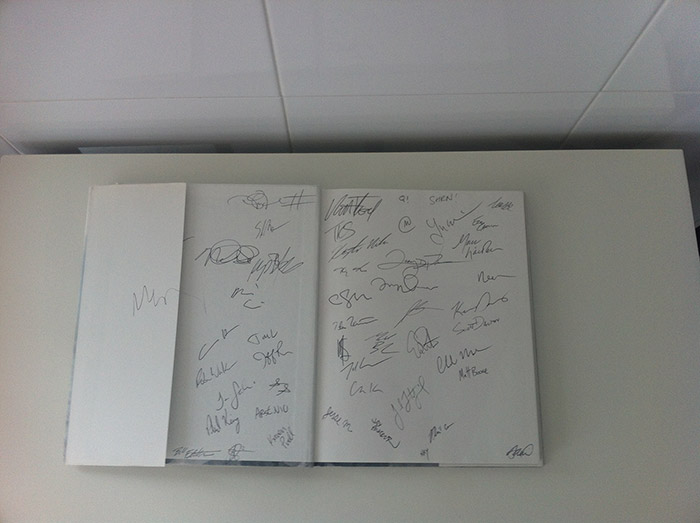 This is the inside cover of Half-Life 2: Raising the Bar. Can you recognize the signatures?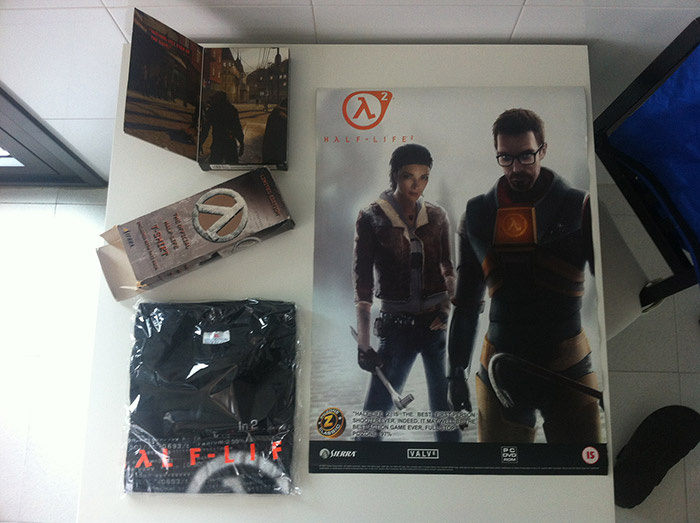 Here is my HL2 retail box, showing the inside, plus a double-sided poster and finally, a sealed Half-Life T-shirt. I actually got a working Steam account with the box, that still works today.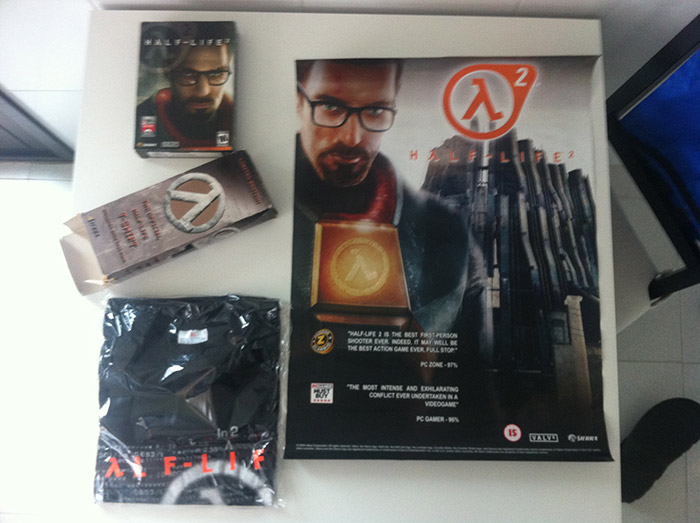 Here is the other side of the poster and also the front of the HL2 box.
Your Turn
So, as with all the other Reader to Reader post, I would love you to share your Half-Life / Valve Memorabilia. Just make a comment and either send me the images directly or upload them to Imgur.com and I will put them on my server and embed them in your comment.
I'm looking for to seeing what you have.