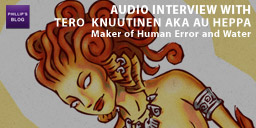 I sat down with Tero a few days ago and we recorded this fairly impromptu interview.
We talk about his most recent release, Last Zombie and then move onto his previous release Water.
Apologies for my constant "uming" and "ering" and for Tero's mic noise.
I hope you enjoy the interview.
Listen to the interview
Loading…