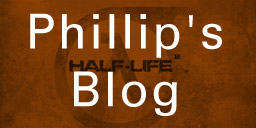 Is it possible for players to know if their opponents are human? Could a test be devised to measure a player's humaness?
When I first started playing FPS games I thought I was doing quite good in getting to just over half way on Unreal Tournament's difficulty level. So I decided to try playing on God mode, obviously the hardest!. Dumb struck would be a good description of my feelings at the time. How could anybody play against bots that were that good? Impossible, I thought.
I later found this thread on BeyondUnreal where Lily had recorded herself, yes it was a female, playing in God mode and beating the bots, quite easily, in fact.
The aim of the videos was to help those less-able players to learn how to beat the bots. It became clear after watching some of these videos that whilst the bots were fast and accurate, they were also predictable.
So, why do players prefer to play against other humans? Is it simply to compete with an equal? I wonder, if the AI of the games were radically improved, whether players would still prefer to play against humans. I think they would. Nobody likes to be beaten by a machine and I accept that game AI is a huge subject and can't be fully discussed within the confines of a forum but how would you really know you are playing against another human?
What criteria would you set? Let's assume that the physical characteristics of movement and information gathering are the same. Meaning the opponent can't significantly make the game character do anything the human couldn't do and they only know what a human would know I.E. they can't see through walls. Also there could be no communication between the players; taunts etc. I also suppose a lot would depend on the gametypes and whether they were part of a team. For example, imagine you are playing a gametype where you only have one life, if you or your opponent die then it's game over, a completely different approach would need to be taken compared to a regular deathmatch game.
Would it simply come down to predictability? Have any studies been made of this? Could we build a Turing Test for gamers?
For more information on the Turing test visit:
http://cogsci.ucsd.edu/~asaygin/tt/ttest.html#intro
This idea has been post on the IGDA Forums