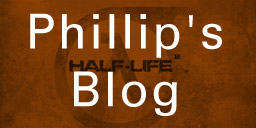 Exactly one year ago I wrote an article called 7 Questions For 2007 and I have decided to write a follow-up to them. Listed are the questions with the follow up below.
Question 1
Will Duke Nukem Forever be Released?
Well, the answer is a resounding NO! A teaser video was released a few days ago but that's just made it worse. They should say nothing until 10 days before it is released and then do a countdown media release for each day. No reviews, no previews, nothing! The more talk and discussion there is the more players will expect the best game ever.
OH! and it better have a SP demo or I won't be buying it. In fact I should start a website: No-Demo-No-Buy.com
Question 2
Will game developers realize that A.I. is more important to long-term playability than graphics?
With the release of Crysis, it seems that the graphics improvement loop has started again. They are even talking about Crysis 2 having even better graphics. Seriously, let's move on and get smarter not prettier games!
Question 3
Will we finally find out what happens to Gordon, Alyx and the rest of the Half-Life gang?
"I have a strange feeling that episode 3 will be available just before Christmas 2007. Valve are very, very commercially aware and I think the opportunity to release a "Half-Life 2: Episode 1,2 and 3 Pack" will be impossible to resist."
OMG, I can't believe I was so naïve! Did I really believe that Episode 2 and 3 would be released in the same year? The question is will Ep3 be released in 2008?
Question 4
Will there be any budget-release surprises?
I haven't seen any but I have bought any games this year, except Prey for £10, which was pretty good. I haven't opened it yet though. DO you know of any?
Question 5
Will the game industry finally see the potential for Grey Gamers?
Perhaps Nintendo have understood the potential of new markets but that should be translated to the PC area. I would love to see a game for grey gamers, made by grey gamers! Perhaps one day.
Question 6
Will 3D goggles make a comeback?
No, in fact there seemed to be little incentive to develop any particular hardware except graphics cards. I'm hoping to have a review of some new glasses I've just heard about called Game Eyez but they are not 3D. More on that soon I hope.
Question 7
What innovations in gameplay of FPS games can we expect in 2007?
Well, Portal was obviously a great innovation and the Plasmids from Bioshock seemed to get everybody excited. Besides that I can't think of anything, can you?
Last Words
Looking back it seems like a quiet year for gaming but with Ep2, Portal, Crysis and Bioshock released I suppose I should be more grateful. I'll try and post a brief report of the year in mods later next week.
I was hoping to publish 8 Questions for 2008 but to be honest I can't think of enough questions I am interested in. I'll try and think of some. at the moment I have:
Will Black Mesa Source be released
Will Return to Castle Wolfenstein 2 be released
Will Duke Nukem Forever be released
Will I actually learn to map and release something worth playing?
Will I ever find my Belkin N50 and actually try and use it!
If you suggest it, I'll try and write about it.