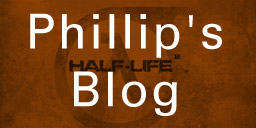 With 2007 only a few days away I present 7 questions that I hope to be answered next year. I probably could have written 70 questions but that would have been a very long, and probably boring, article! Read on to see if your burning questions are included. At the bottom is a short list of questions I didn't include.
Question 1
Will Duke Nukem Forever be Released?
I haven't played any of the original titles so my view of the situation isn't clouded by nostalgia. My expectation and enthusiasm for this project are very different from die-hard fans who "grew up" with Mr Nukem.
It seems to me that it will be almost impossible for the developers to furfill those expectation and the longer they delay release the higher the chance of failure. They probably have gone past the point of no return where it's a lose-lose situation. If they announce that it will not be released then the players will have lost confidence in them and when it is finally released it will never be as good as the fans want.
Perhaps a beta should be leaked onto the Net? That way they could judge the community's response but always have the answer of "It's not finished yet!" Could this be the reason for HL2's beta leak?
Question 2
Will game developers realize that A.I. is more important to long-term playability than graphics?
No, of course not. Graphics are cool, graphics are hip, graphics can easily be promoted, graphics clearly show the hard work that developers have put into a new game, graphics are what sell games! The list could go on but what's the point? We all know graphics are over-emphasized.
Perhaps I'm one of the few players around who would prefer HL1-style graphics with fantastic A.I. rather than HL1 A.I. and fantastic graphics.
Don't get me wrong, I love great graphics but for me it's not the most important aspect of a game.
Question 3
Will we finally find out what happens to Gordon, Alyx and the rest of the Half-Life gang?
I have a strange feeling that episode 3 will be available just before Christmas 2007. Valve are very, very commercially aware and I think the opportunity to release a "Half-Life 2: Episode 1,2 and 3 Pack" will be impossible to resist.
I'm disappointed that Valve chose to release Half-Life 3 (Episodes 1, 2 and 3) so soon after Half-Life 2. I was hoping for games similar to Blue Shift and Opposing Force The rebels, Combine and the Seven Hour War are perfect vehicles for these types of releases. You only need to look at the community so see similar mods being worked on.
Question 4
Will there be any budget-release surprises?
I am a big Chaser Fan. I paid very little money for it and was really surprised by the gameplay. I really enjoyed it and definitely recommend you buy it, or at least download the demo and try it for yourself. It's easily in my Top 5 all-time games list.
The trouble is that I now hope that every budget game will prove to be just as enjoyable and of course that's not the case.
What game do you think is underrated?
Question 5
Will the game industry finally see the potential for Grey Gamers?
We have disposable income (well most do) and are a completely untapped market (Except for that recent Brain Traininggame. Even girl gamers get their own games, console colours and websites! Why not grey gamers!!
Early this year I was planning to start a new website called greygamers.com but after checking to see if it was available and planning the project I found somebody else had registered it and lost interest. (At the time of writing it's still not live.
I remember doing some research and found a site the focused on gamers over 25 and they thought they were catering for the older market! Little did they know.
I also tried to stimulate the community by trying to recruit only over 35s for my Blaze Bolden project (Which has gone into hibernation). Think of the marketing possibilities of a game or mod conceived, design and developed by over 60 year olds.
We (grey gamers) have a lot to offer and I think it will only take one clever catalyst to spark interest and then everybody will be saying "Why didn't we think of that?"
Question 6
Will 3D goggles make a comeback?
Soon game graphics will be photorealisitc. What then? Bigger and bigger screens? Maybe but not everybody has the space (or money) for a 50″ wxga screen on the wall.
Could 3D goggles be the solution? I don't know but something radical needs to be done. I'm sure the industry is aware of the situation and working on it. They know that at some point in the future graphics will reach a limit and they will need to find other revenue streams.
Of course the ultimate would be a Star Trek style holodeck!
Question 7
What innovations in gameplay of FPS games can we expect in 2007?
Let's think about what innovations we have had recently. Physics and the gravity gun, smarter A.I. (Debatable whether that's really innovation), err… I can't think of any more. As the industry matures changes in buying habits occur. At first we bought every game (I still do but I'm stupid!) but then we realized that each new game was almost the same as the last one. Of course, as mentioned elsewhere, graphics still play a big part in our purchasing strategy but I truly believe it now needs more to convince us to part with our hard-earned cash.
Something has to make a game stand out from the crowd otherwise it gets quickly forgotten and I could easily name quite a few games that have appeared and disappeared almost within the same month!
Questions that didn't make the list
Here are a few questions that I considered using:
Will Halo 2 be released for PC?
Will console games break the $100 barrier?
Will I finally build and release an SP map?
Will XNA (Microsoft game development tools) make a big impact on the community?
Will Portal have a multiplayer element? Although I don't play MP games this could be a very interesting idea. Half the time you would be trying to accomplish your goal and the other trying to stop your opponent. Taking it one step further, what about a co-op version? Now that could be fun.
Last Words
So there you have them, my seven question for 2007. As I said in the introduction with a little more time I probably could have thought of many more. I'm interested to hear your thoughts about my questions, along with what your questions would be.