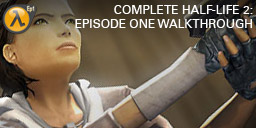 Here is a very comprehensive walkthrough of Half-Life 2: Episode One, written especially for PlanetPhillip.Com.
It was made possible by the writing and research of Stanley E. Dunigan and the formatting skills of William Barnard.
Together, we have created a PDF version that can be viewed both online and printed.
---