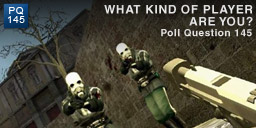 I can't believe I haven't asked this question before.
They way we play must affect the types of maps and mods we prefer, to what degreee I don't know, but I am sure it does.
I also wonder whether we change our playing style as we get better and older.
What do you think?
The Poll