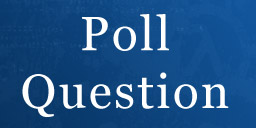 We buy games and play them. There is a one-off cost and we play it as many times as we want or as little as we want. There are other financial models within video games, but none for Single Player.
This week's poll question is:
Would you consider paying a monthly fee to play single player games?
The basic idea is that instead of paying for your game in one payment, you pay monthly. I have written a complete post detailing the idea but have separated from the poll question post because I have taken the idea further and discussed gameplay aspects, new content and possible financial models.
Back in April 2005 I wrote an article entitled A Unique SP/MP Gameplay Idea. The basic concept was to merge SP and MP gameplay modes. In February 2007 Arkane Studios and Valve announced The Crossing: Fusing single player and multiplayer.
Don't think about games as they are now. Imagine a game that provided regular new content, by regular I mean at least every two weeks. A game that you could play with friends in co-op mode. A game that had a background story specifically designed for the introduction of new levels and situations. A game whose levels were specifically designed to have enemies, ammo and health randomly placed to provide plenty of replayability.
Now think of a game where the modding community could submit levels, characters, weapons, vehicles, in fact all sorts of content to the developer for inclusion with the game and actually get paid for it! Sounds to good to be true? Well, currently it is. But maybe one day it will be a reality.
The Gameplay Aspects
Imagine you start your single player game. The screens fades from black and you are given the background story and also your objectives. Let's be clear, this is a single player game but it is also visible online for other players.
Perhaps you've played this section before, but as I said earlier this game changes. The system knows you've played it before and at what skill setting. This time it's a bit different. Enemies aren't where you expect them to be, the layout is slightly different, perhaps you even have less ammo and health, especially if you completed it easily last time.
But wait, there's a message on your screen! "Another player wants to join for a short section. Accept or decline?"
If you accept, then the number of enemies changes to reflect two players. In effect it becomes a co-op game. At a certain point the players have to diverge and continue their separate ways.
Perhaps the playing world would be one huge city and each time you play you have different starting points and different objectives. Imagine a city like London. One day you play and you have to go from the center to one particular point of the city's out wall. Next week you start from somewhere halfway between the center and outer wall and your objectives take you around the edge. You could crisscross the city a hundred different ways and it could still seem new.
Perhaps as MrStabby suggested on DIGG:
"Your "main quest" consists of the basic single player elements, make it through certain areas…defeat certain enemys…complete certain tasks/puzzles…but then you come across a task or puzzle which requires a pair of people to complete… This means you and another person who has made it to that area of the game can complete this task together, and cooperatively continue with your quest…after completing this task, you have more "single-player" objectives, which you may or may not encounter others in your world experiencing… Eventually the coop missions get larger, and require more people…sooner or later you have established a group of people who have come across the same path (or similar) and you work together to complete obstacles which can in no other way be completed…"
The Financial Aspects
The player, as opposed to an amateur developer, would have a choice of payment methods. They could pay a one-off fee like they do now and get a fixed game. The game that is available now is what they get. No upgrades, no new weapons etc. Or a player can choose to pay monthly and receive everything.
The exact cost would be very, very important. Too high and very few players would choose this method, too low and the developer wouldn't make any money and the game would fail.
I'm no financial expert but I would think it would need to be approximately $2 a month. That doesn't sound much but remember that it's $24 a year and people still play Half-Life 1 and that's nearly ten years old. With this concept you would have paid $240 dollars for a game!
Clearly, it needs more thought.
Perhaps the person who paid outright would be able to buy yearly or 6 monthly updates. Perhaps they could buy individual updates.
One possible model could include the game becomes free to a player after two years. This means I would have paid $48 for the game but then it's mine. If I choose to play it for a year and then stop my subscription, that's fine too.
There could be a developer edition which would cost more but it comes with an editor. This editor obviously allows people to create content, which they can then sell to the developer. This should include some sort of rebate. This means that people who create content and release it actually pay less than a player for the game.
Summary
I've never played an online game where they add new content but I don't see why it couldn't be tried in an FPS game. Perhaps if the pay monthly fee were coupled with the new content and possible co-op ideas it may work.
What do you think?
Please Note
This post is the detailed version of Poll Question 051. All comments related to the poll question should be made on this post.
The Poll