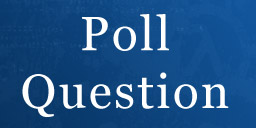 The mod community is probably the biggest difference between PC and console games, for me anyway. As the mod community has grown in size so has the quality of mods being produced and released. This is, no doubt, in part due to the fact that the games themselves have improved in all areas, most noticeably in graphics.
I think it's fair to say that some mods have even been better than some retail games. I spend a lot of money each year on games but rarely find something that really captures my imagination. However, some mods look absolutely spectacular.
The poll questions this week is:
"Would you actually pay for a mod?"
Let's make sure we are clear on a few points before we rush into the voting.
Garry's Mod
Garry's Mod is now available in a retail form. At $10 is seems very good value and Garry and his team, Valve and the community benefits by selling this mod. However, unlike retail games, there is still a free version available. As time passes the difference in quality between the two will grow but for many the current free version is enough. Will this act as a model for others to follow? I hope so.
Garry's mod is different from other mods in that it is unique, or at least I think it's unique. Other mods, whilst different in many aspects, are very similar. They are playable mods with "run and shoot" being the prime objectives. Does this make enough difference to the marketing and possible reception of the mod? I think so.
Game Demos
Most games are released in demo form at some during the release build-up. This allows players the opportunity to try the game and decide if they want to purchase it. Would mods do the same? Would a mod be big enough to have a demo? Perhaps they could follow the point made above. The first few releases are free and if enough people show interest then a retail version could be considered. Perhaps Valve could agree to release 1 or 2 retails versions a year and mods put themselves on a list and the players vote for the ones they want "retailed".
Not all mods
Clearly not every mod could be sold, only the biggest and best. The question of dividing the revenue would obviously be a difficult question for some mods and this may cause mods that would have been released for free to be canceled due to internal conflicts.
Wrong Motivation
Currently mods are made for a number of reason, mostly I suspect through love of creating something interesting. If money is involved then the community dynamic may change. On the other hand, shouldn't all that hard work be rewarded in some way?
Delivery System
Steam is perfect for this but not every game has an online distribution network at it's disposal. Downloading executable files is feasible but things need to be made as simple as possible and a Steam-like system is hard to beat.
A Choice
What if there was a choice? Perhaps the free version contained product placements, properly considered in-game advertisments, limited features etc. The retail version would be ad-free and fully-featured. Would you buy it then?
The Price
A while ago I was contacted by an amateur developer looking to promote a free standing game using a free engine. HE wanted to sell the game for around $10 and released a demo. I played the beginning and found it just an average mod, nothing special or noteworthy. The problem was that I had recently bought Quake 4 for $10 and when games are available at that price it's hard to see how amateur developers can sell their creations for the same price. Certainly $5 seems to low but $10 seems to high. What would you be prepared to pay? And before you say "It depends on the game", what would be an average price?
How About For Charity?
I've mentioned that charging for games may change the ways developers view them but what if any money you paid was given to a charity? Would you still pay for a mod? If not, why not?
Conclusion?
I would definitely pay for Black Mesa but I suspect it will be a while before we see this sort of thing happening regularly. I actually think it will be a bad move for the modding community as a whole and hopefully the game developers will think carefully before they amend their TOS.
Final Results
Yes: 45%
No: 55%
Total votes: 53