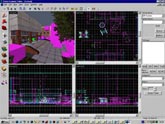 I'm Frustrated
"Why?", I hear you cry. Well, I have wanted to learn to map and create mods for a long time but I finding good resources is proving impossible. "But there are plenty of websites that cover tutorials etc!". Yes, you are right but it's not quantity that matters but quality. I'm going to let you see things through my eyes and then you can decide.
The Statement:
The resources that are available are generally poorly written, badly laid-out, ill-conceived and often wrong. I have experience in teaching and know a little about it. The people who write these tutorials are not educators but skilled mappers who think they can teach. Let's be clear about it, a tutorial is teaching just as much as standing in a classroom is. The skills required to TEACH are completely different from the skills required to DO. I think it's harder for many reasons not least the fact that you don't know anything about your students.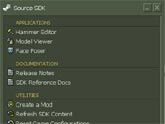 Ageist
The people who are in regular contact with me know that I don't judge somebody purely on their age. I have an open mind and am prepared to consider most things. However, I doubt that a handful of writers are over the age of 25. Whilst that shouldn't matter, it does. The social skills among the Internet generation are questionable and the gaming community is no different. IS it too much to ask that the tutorials are spell-checked or prove (sic) read? These kinds of mistakes (And I freely admit that PP probably has lots of these types of errors) signify an underlying issue; a lack of seriousness towards the task. IF you have no idea what I am talking about you are probably one of the people who aren't interested in other people's point of view.
What I want
I want somebody or some people to get together and plan a series of tutorials that make no assumptions about the student. Perhaps consider that everybody is a 40 year old, non-techie/non-geek, housewife (no disrespect intended) who doesn't know her bit from her byte. Each tutorial is part of a planned sequence that balances new terminology with time spent creating. Each tutorial will include estimated time to complete, clear objectives, easy to print format (Preferably in PDF), areas for notes, clear images (Yes, even if it takes longer to load!), larger versions in the appendix (Full A4 size), glossary of terms, expected knowledge level.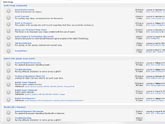 I want to be able to start right at the beginning, even if I think I know it, let's be sure. The first tutorial should not be "Your First Room", what about covering general topics about 3d space and some general concepts. Not everybody wants to rush into things, some want to do it properly.
Why The Housewife?
If you want to learn to paint, are you expected to know the difference in chemical composition between oil or water colours? NO, of course not but the tutorials I have found make too many assumptions. The least they could do is publish those assumptions. The point I'm trying to make about the paints is that just because we want to create maps doesn't mean we are geeks already. I am prepared to learn and study everything I need to but in a proper way. If I have to learn the difference between oil and water colours, then fine, but teach me properly.
Prepared to pay?
I made a post on a editing forum about a year ago asking for personal tuition. I was prepared to pay a monthly fee for tutorials, exercises and one-to-one time. A chance for me to ask question and get clarification. Nobody was interested. I was excited by the announcement of a mapping book to follow the release of Half-Life 2, but that never appeared. Unfortunately my personal circumstances mean I am unable to attend a night-school or college (Even if they taught mapping). I have to learn from the Net!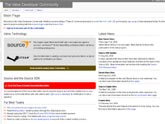 Teaching Adages
I'm tempted to start writing my own tutorials because I doubt I can do any worse than some of the ones I have seen. There's a phrase that I truly believe, it is: "If you want to learn a subject, teach it!"
Your Comments
Normally I ask something about how I'm eager to hear you thoughts. Well, this time let me tell you if your comment is going to say something like "Your (sic) wrong" then don't bother because I'm not. This post is my opinion and as such I can't be wrong! IF somebody would like to point me to some resources that provide my with a clear path from knowing nothing to be proficient then I will happily follow you.