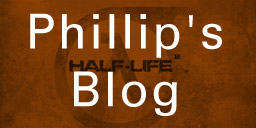 Are you different from me? In what way? What things do we have in common? Well, we both like playing FPS games and mods. What else? Perhaps nothing. Maybe our playing style is very different, maybe our gender, age, skill level, and motivation is different. Perhaps a hundred other things.
What I am trying to say that we are probably very different, yet we still enjoy playing the same type of game. Now let me take this idea and ask "Is it possible to make different FPS games for different types of people?" I'm going to briefly discuss 3 difference: gender, Age and playing style.
Gender
Here is a serious question for you:
"If you wanted to make an FPS game or mod specifically for females, how and what would you do?"
No doubt that question has been asked by many game developers but I've never seen a discussion about it. (I'm not saying one has never been published, I'm just saying I haven't seen one) Hopefully this can be the start of one. Let me be clear: I want this to be a serious, intelligent discussion and if anybody simply comments "Make it pink" I will delete it.
Perhaps a more pertinent question should be:
Do female FPS players want something different from male FPS players?" Only my female readers can answer that but let's assume they do. (Not because I believe they do but because it may make an interesting exercise)
Exactly what difference would there be? Would different weapons be required, if so in what way would they be different? Would you tone done the blood and guts? Would you reverse the roles of male and female? The main character becomes female, as do most of the NPC and the few males are almost love interests, or at best a sidekick.
I'm trying not to be patronizing because that's not my intention but as I re-read the previous few sentences it sounds like I am!
Age
Moving on from the gender point, what about other types of players? The first split that comes to mind is young and old. I know that my readership has a quite a few grey gamers and their input would be both interesting and insightful. Does the age gap mean that the games we enjoy are different?
I know I lot of older players play FPS games but I wonder how many play CounterStrike. Is that style of gaming less interesting to older players? If so, why? What sort of FPS games do they prefer?
Playing Style
Let's split FPS into different sub-genres. Imagine we separated FPS players into the following groups:
Puzzlers
Explorers
Strategists
Run and Gunners
Story Lovers
(Of course the above list is just a starting point and there could well be plenty more).
Now, we all probably enjoy a little of each sub-genre and a successful game or mod incorporates sections of each but imagine somebody said they were going to specialize and make a game focused on one sub-genre.
Now that I am writing this, it occurs to me that Portal is quite possibly the first of its kind regarding sub-genres. It's an FPS-Puzzle. I don't know whether there is any actual shooting it in but that's almost beside the point.
Let's assume that there will be shooting in these new sub-genres, how exactly would it work? Allow me to use the Puzzler as an example.
The FPS Puzzle
To begin with let's set a possible scenario.
You have been captured by an alien race and unbeknown to you, you are being tested and experimented upon, similar to rats in a maze. You awaken in a room with a number of exits and along one wall are openings in which you can see weapons or useful items. These openings are protected by a force field. You collect whatever meager weapons and ammo are lying on the ground and choose a door. The game/mod begins!
The level design is totally focused on puzzles. There are still plenty of enemies to shoot at, as in a normal FPS but there are part of each puzzle. Perhaps there role is to delay you reaching something within a period of time. Or maybe to simply distract you from something else.
You need to find you way through the level and this "way" requires you to move crates, open valves, find correct sequences etc. Each time you reach the end of the level you return to the room and one forcefield protecting something is removed. You then move onto the next room until you finally escape or reach some other objective.
Clarification
I'm not saying that these types of mod haven't been built, in fact as I was typing the above Saw Life for Half-Life 2 sprang to mind. What I am suggesting is that we begin to create more and more detailed mods based on an acceptance of the different types of players. Perhaps we even begin to market these mods in a specific way. Maybe I need to create new categories on PP that will help readers identify these different types of mods. Something like the Tags that readers can search with.
FPS – Strategy
Let's look at the Strategy sub-genre for a moment. There are quite a few games that claim this within their title but they often seem to be squad based. Some of the most enjoyable levels for me have been in warehouses, where the fun comes from the carefully considered placement of enemies and health. It's impossible to simply run through the level because of the way it has been designed. The player has to very carefully choose the route and, in my case anyway, often dies many times before the optimum route and stratagem is found. There are no fancy new weapons or buttons to press, you simply have to get from A to B.
Why not a whole game based around this premise? "Because it would be boring!" you reply. I disagree. If you knew what you were going to play before you downloaded it, you would know what to expect. If the mod was clearly marketed as pure strategy then players couldn't complain.
FPS – Explorers
Onto the Explorer sub-genre. I know of a lot of players who are interested in exploring environments as much as shooting. The reason for the exploration could be a simple as looking for a key to more complex objectives. The enjoyment comes from finding areas or view points difficult to find without proper effort.
These types of levels don't have to be mazes but I suppose that's the simplest implementation. I was thinking of more free-form designs. Perhaps an island or complex building system?
FPS – Puzzlers
One of the big selling points of Half-Life 2 was the physics puzzles and a few people have tried to take the concept further but not being a big puzzle fan I haven't really paid much attention to their release. In many ways this type of mod would be Half-Life meets Myst.
FPS – Run and Gun
A few recent releases have fitted into this category and the objective is to simply move from room to room and kill the enemies encountered. I'm not a great fan of this sub-genre but it seems quite popular. I think somebody should contact all the authors of these types of maps and create on HUGE mod where the objective is to simply reach the last level without cheating. Ideally the mod would contain 100 levels each last approximately 5 minutes.
With a little work the game could supply statistics once completed that would be uploaded to a website listing the top 100 players. Things like time taken, accuracy, enemies killed, secrets found etc etc.
FPS – Story Lovers
This type of sub-genre would contain more scripted scenes, dialog and other story telling techniques. The objectives are closely linked to the story, which is hopefully more than just a set of situations. You could even add some roleplaying elements too depending on the story.
Conclusion
I started with female/male, then I talked about young/old and finally different playing style. What I am trying to say is that perhaps the time has come to split FPS into clearly defined sub-genres and focus on those.
The basic questions still stand:
Are there significantly different FPS players?
And if so how do you define them?
Perhaps most importantly, how will the games and mods differ?
What do you think?
Sidenote
Whilst looking for an image to use for this post I found this site: gdargaud.net/Antarctica/Glacio. It's a very interesting site and remind me of John Carpenter's The Thing. The Source engine should be able to render these types of scenes really well.