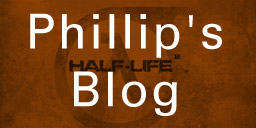 I think it was Asimov that wrote a short story that featured a scientist who used a multi-vac super computer (Cool name, huh?) to research jokes. I'm sorry to spoil the story for you but the outcome was that jokes were an alien experiment on humankind.
After they became aware, all jokes stopped being funny. I thought it was a cool way of looking at something.
At work recently a discussion started about déjà vu and it struck me that I hadn't experienced that particular feeling for a very long time. I love having déjà vu so I normally pay special attention when it happens. I started thinking that it was an alien experiment on us and somebody found out, so the feeling stopped happening. Sadly, other people said they still experience them, so perhaps I am immune?
Anyway, the whole thing got me thinking about how a game designer would include déjà vu into a game. I don't have any definite answers but would at least like to start the discussion.
Part of the Story
Many games feature flashbacks, Chaser being an obvious one. I think that if déjà vu was included in a game it would need to be for a reason, as part of the story somehow. I don't have any ideas how that could be accomplished but I'm sure it could be included – The Matrix did it!
Real Time Recording
A long time a go I published a piece about how it would be cool if a game engine could record events and play them back exactly as they happened. I never really defined the idea properly and was often referred to TimeShift regarding the time travel idea. I didn't mean in the same way Timeshift seems to do it but more like jumping larger segments of time. For example you realize that you needed a keycard to enter a locked door you encountered earlier on. You jump back in time to that moment, replay a short part and use the keycard. You now have a new weapon and could either continue from there or jump forward to where your were.
In some ways this would be similar but the level design would need to be very subtly replicated in different parts of the game.
A Real Example
The player would play through a certain area and the exact approach of enemies and other things would be recorded by the engine. As the player reaches the duplicate setting the enemies respond in exactly the same way. Now, of course the player may not react in the same way but that feeling of knowing what's coming next should be almost sub-conscious. Perhaps it's just the way an enemy just out and starts shooting.
The Problems
Too many games feature limited voice scripts and character movement. It could easily seem that the game is limited. Hopefully the duplication of very small sections of the level will make a difference. When I say duplication I don't mean exactly, more like location and layout of creates etc. In the duplication the textures and lighting would be different. It has to be subtle enough for the player to not notice, at least not immediately.
Conclusion
An idea like this is easy to simply type up and post but a lot harder to implement well. For the amount of time taken to create something like this and the amount of play time it just may be a waste of development time. Another point is that it shouldn't be used too much, perhaps 3 or 4 times in the whole game, otherwise it would become boring. Of course the key is using those few times to really create the right atmosphere.
Got any thoughts on the subject?