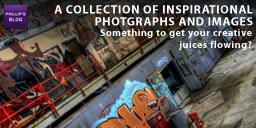 I've had a lot of hard drive failures over the years and lost plenty of stored images. I became jaded to their loss but I recently came across a few photographs that I think are mildly inspirational for mappers and I have decided to create this post to act as a holder for all the individual images I find that I like.
Obviously, each one may not astound you and they don't deserve their own post but as the collection grows it may become useful. Please feel free to send me your images and I will add them if I like them.
I will not be sorting them in any way, they are posted in the order I find them. Enjoy.
The Images
Click on the thumbnails below to open a larger image.
Desert Indoors
Some great images here: Alvaro Sanchez-Montañes.