You've wanted it! We've wanted to do it! Perhaps the best Ville challenge ever finally returns!
FusionVille 2 is the next full Map Labs mapping challenge and it starts now! FusionVille 2 runs through Monday, August 31st. Get mapping!
Theme Details
The original FusionVille required mappers to combine 3 of 8 given themes from previous challenges. Same thing for FusionVille 2 but with a twist – you must pick 3 of the 10 given themes and fuse them together… drawn from past Villes and from past Map Labs!
Bridge
Toxic
Teleport
Liberation
Vertical
Episode One
Two Rooms
Think Tank
Companion Piece
Back on Track
Here's the official announcement (click for full version):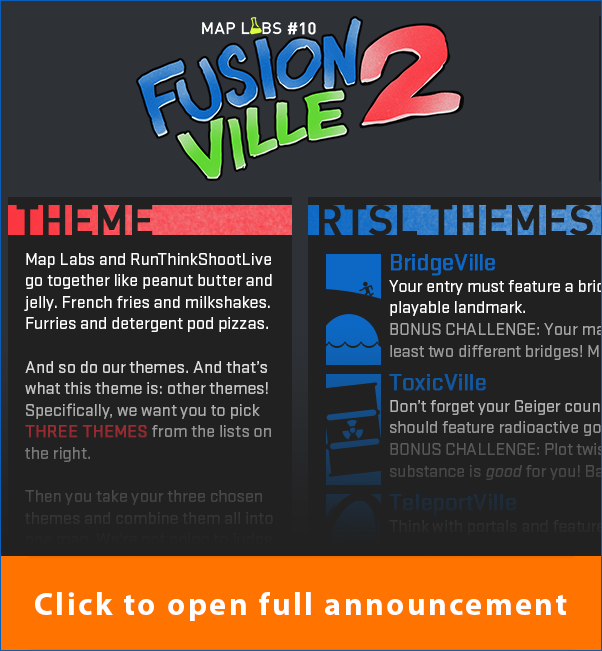 Deadline
The deadline for submission is Monday 31st August 2020. With an extra 3 days after that for bonus (non-judged) maps.
---