Map Labs put an interesting spin on the main challenge #7 – entrants had to select 5 grid spots in a row from the grid below for the framework of their map. The grid combines settings, setpieces, and map objectives with some bonus challenges for some spice.
The result? 14 new maps, and 2 bonus maps for you to enjoy!
As always, if you're interested in learning more about Map Labs and maybe even participate in their upcoming challenges, visit the Map Labs Discord!
The Grid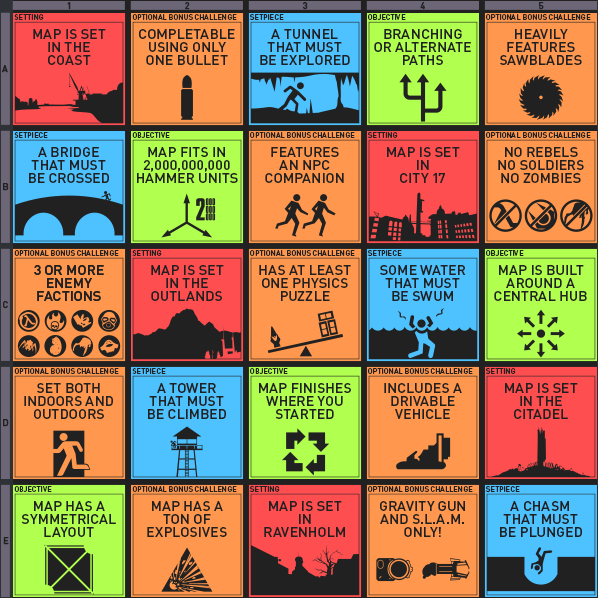 ---