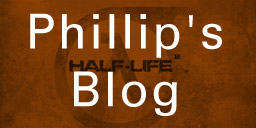 I just found this interesting article called 10 stunning ultra-geeky home cinemas and of course my mind suddenly jumped to Black Mesa. I would definitely build a Black Mesa themed home cinema if I had the cash and space.
In fact since I love concrete and industrial design my dream house might look very similar to Black Mesa anyway. I can just imagine a concrete room with a fireplace and a Chesterfield Chair with some Dutch masters on the wall!
If you had the cash and space, what themed home cinema would you like?